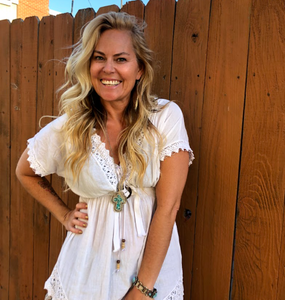 Meet the Designer, Lani Harmony
Lani Harmony specializes in many forms of media including drawing, painting, graphic design, product development, jewelry design, ceramics and sculpture. Her work reflects originality, craftsmanship, and attention to detail which have earned her prestigious awards such as the "Best of Palm Desert", Jewelry Designer of the Year; North American Excellence Award -"Best Woman-Owned Jewelry & Accessories Design Company - USA"; and she was recently nominated for the CEO Today Magazine Global Awards 2021. Her art and jewelry designs have been featured in blogs, newsletters, museums, galleries, TV shows "America's Next Top Model", movies "Lineage", restaurants, salons, boutiques and magazines. Her biggest passion is custom work and having the opportunity to design and consult with amazing artists, designers and brands. Lani says she chose the name The Urban Charm for her brand because of her love of city living and appreciation for the charms of life.
The Urban Charm Inc.
The Urban Charm Inc. is a design and brand development boutique specializing in creative direction, consulting & marketing services, private label and limited edition collections, metal casting, prototyping and product development with an emphasis on ethical manufacturing solutions made in the USA.
jewelry for every occasion and style
BOHO VIBES
Jewelry for the free spirited and light hearted.
Custom Jewelry Manufacturing
We can help you create your first design or collection with our many different manufacturing services
Manufacturing Services
Metal Casting
Metal casting is when you take molten metal and pour it into molds to replicate the same piece. This is useful when trying to create production pieces or limited edition runs of products. It is a more affordable way of re-creating multiple pieces at once. The base metals we use are brass, pewter and sterling silver.
Sample & Production Molds
There are different types of molds that are made dependent on the type of jewelry product you are treying to make. There are single molds for individual pieces; typically used for fine jewelry. There are rubber molds for production runs. The metals we use in our molds are brass, pewter, silver and gold.
Polishing & Plating
Depending on your project needs we can polish old silverware, repair vintage jewelry or replate just about anything you need. We use heavy plating of 5 microns for all of our jewelry products. Our plating types include cerakote, antique brass or bronzing, nickel or chrome, copper, silver, 24k gold and rhodium.
Testimonials
I've been working with Lani on several branding projects for getting pieces prepared for my company launch and have only wonderful things to say. Lani is a pleasure to work with, creative, and a critical thinker with problem solving. You're in good hands with Urban Charm!

Daniel Davis
Positive: Professionalism, Quality, Responsiveness, Value, 5 star Review. Lani is incredibly talented, professional and so collaborative. She understood what I needed but elevated my ideas to something I couldn't even imagine!

Sweet Spin
I love the unique of The Urban Charm. You will have that one of a kind piece. I love supporting local artist, Urban Charm is my go to for all my costume jewelry needs.

Annie Mekertichian
TV Shows & Magazines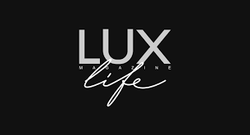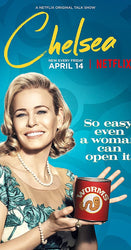 Local retailers